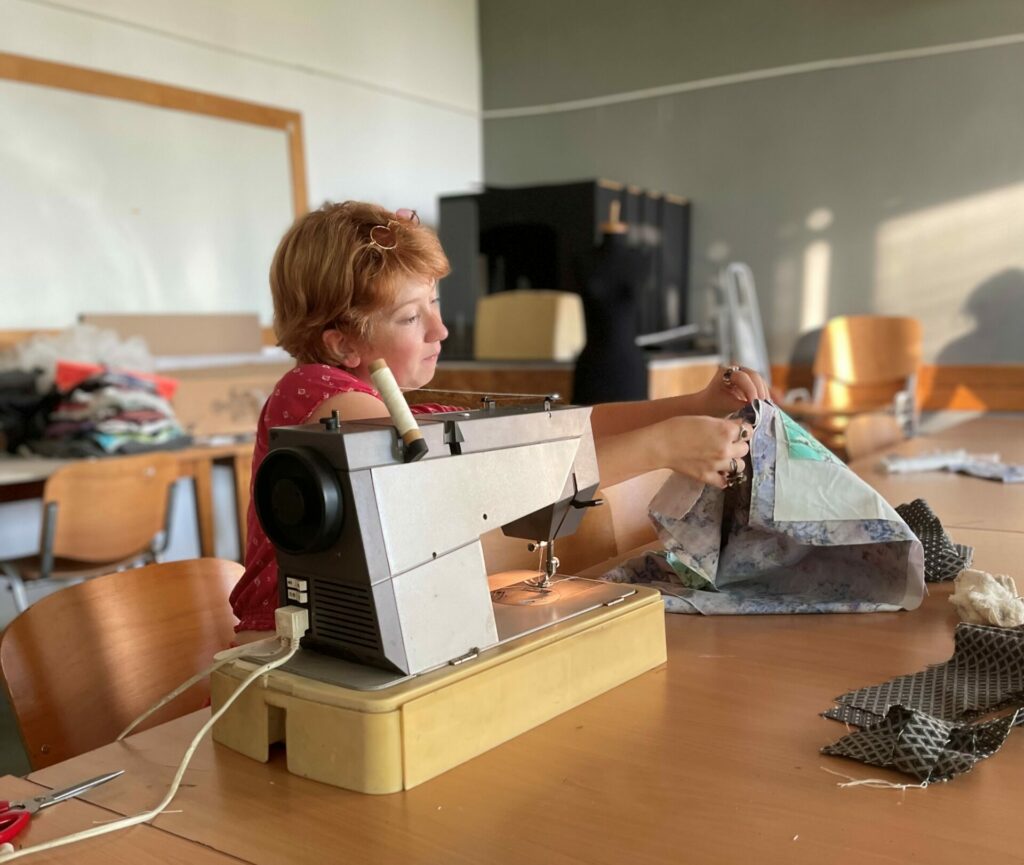 Exhibition space: The Novi Sad Theatre
September 1st – September 9th
The works created within the costume workshop have combined different materials, ones that already had a utilitarian value, with a tailoring base, thus developing a new garment.
The cut for a jacket and shorts was used as a basis, on which various interventions were performed and a new tailoring cut was created.
This workshop merged the experiences of students coming from different fields of education (architecture and scene design), so the students could apply their previous experience and education to a new type of material and new ways of treating a three-dimensional object.
Students of master academic studies of Scene Architecture and Design
Milena Grošin
Danijela Matović
Katarina Cimbaljević
Andrea Sabo
Milica Surutka
Nikola Stojadinović
Workshop leader: Darinka Mihajlović aka Selena Orb
Photographer: Darinka Mihajlović aka Selena Orb; on the photo: Andrea Sabo