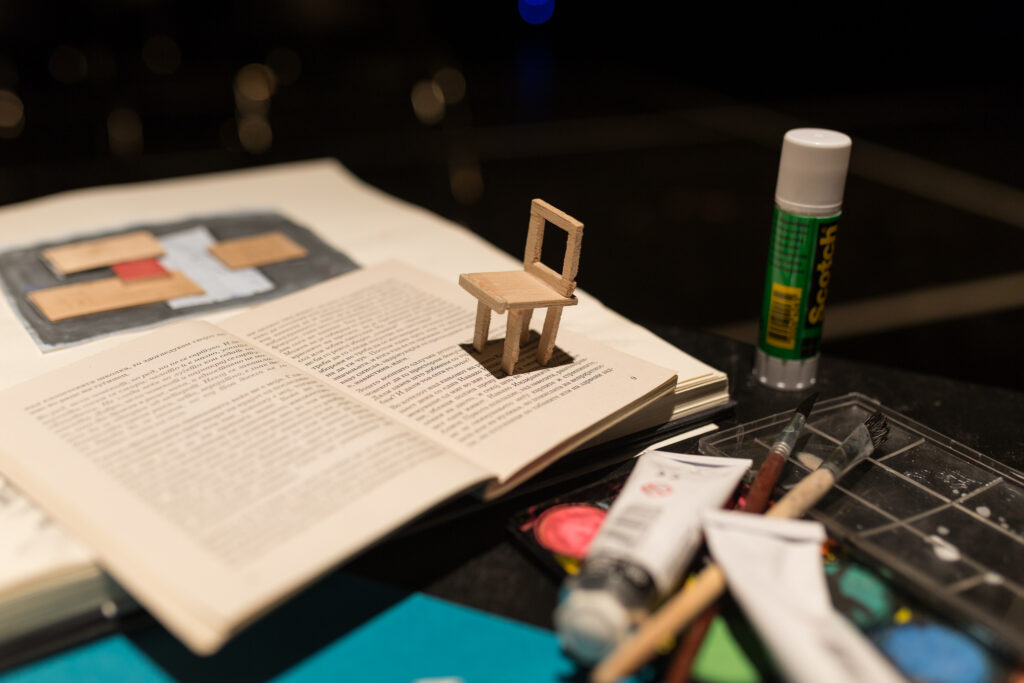 21 September – 4 October 2022
Museum of Applied Art Belgrade
Retailoring is a performative exhibition focusing on the reconstruction and reinterpretation of 13 select performed Master and PhD art pieces in the domain of scene design. The basis for the selection of the pieces was their excellence, and a new grouping is created by linking key individual themes. Thirteen authors from Serbia, Montenegro, and Republika Srpska will recontextualize their works of art in regard to the new performance/exhibition space, the temporal displacement from the original performance, other pieces and the grouping.
The exhibition will last for 14 days. Each piece consists of a spatial installation and performative part.
One piece will be activated for the audience every day at 7 p.m.
In the theoretical sense, the exhibition explores the displacement, reconstruction, interpretation and reinterpretation of the scene design art piece, which is previously created as an autonomous piece.
Curators:
Tatjana Dadić Dinulović, Sanja Maljković, and Alekandra Pešterac
Artists:
Dragana Baćović, Monika Bilbija, Zoja Erdeljan, Jelena Janev, Aleksandra Rakić, Đurđina Samardžić, Vladimir Savić, Milica Stojšić, Aleksandra Tatić, Maja Vilić, Dragana Vilotić, Jelena Vukmanović, and Miroslav Živanov
Project production:
Sub-Department of Art and Design, Department of Architecture and Urban Planning, Faculty of Technical Sciences, University of Novi Sad
Photography:
Encounter in memory_Danijela Dimitrovska